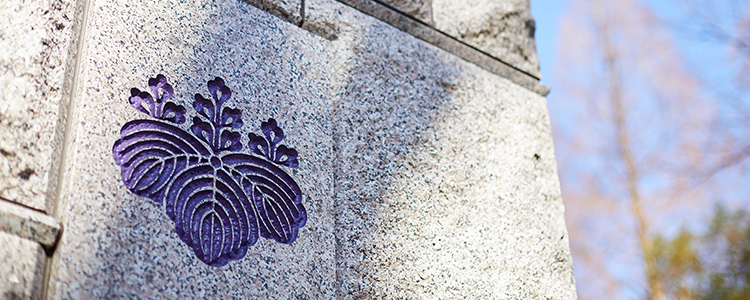 To create the Next Generation
of Rehabilitation Leaders
Graduate school training for working professionals
with broad perspectives and expertise
Contents Index
Our university reorganized education system from traditional graduate school to newly degree program from 2020. At the Master's and Doctoral Program in Rehabilitation Sciences, we aim to establish a practical science from the viewpoint of rehabilitation science. The program is designed to provide researchers and professionals in rehabilitation-related fields with comprehensive and foundational education on rehabilitation including findings and methodologies from international and interdisciplinary researches, to foster high-level professionals and educators (researchers) who will collaborate with other professionals to contribute to society by solving workplace and social problems in scientific, practical and creative ways.The Master's and Doctoral Program in Rehabilitation Sciences has four scientific fields as its basic structure, including medicine, education, social work and vocation, as well as major areas of disability including vision, hearing, intellectual and developmental, mobility and health, elderly and mental impairments. Students will systematically study the broad field of rehabilitation science from the viewpoint of life span development, get involved in discussions on various ways of cooperation, and work on writing a master's thesis as part of their individual research project. And thus we set standard course models which correspond to each degrees and confer two types of academic degrees as follows. Master of Science in Rehabilitation Doctor of Philosophy in Rehabilitation Science
Outline / Syllabus
Faculty
In accordance with the basic philosophy of developing highly skilled professionals at the graduate school, this course aims to provide working students with a broad view of the field of rehabilitation and high degree of professionalism. As for development of highly skilled professionals, we aim to improve students' skills in finding and solving problems at practical situations, research planning, thesis writing, information processing, discussion, presentation and other skills required for practitioner researchers. As for the study of the field of rehabilitation, we aim to equip students with a comprehensive and integrated point of view on rehabilitation and disability, through exchange with professionals of various fields and occupations.
Course Contents
Students in this course will learn the following topics. Acquire deep knowledge of history, philosophy, policy and basic concept of rehabilitation and disability and learn the current situation inside and outside the country.Learn about rehabilitation and disability in the areas of education, medicine, psychology, society and vocation as well as different types of disabilities and illnesses.With the objective of supporting development and independence of children and adults with disabilities, learn about the philosophy and method of educational rehabilitation and the actual situation of support provided at different life stages.Learn about occupations and specialized institutions related to rehabilitation and ways of cooperation.
Academic and Research Fields
This course covers academic and research fields related to professional skills and methods of rehabilitation, including fields for each type of disability, educational rehabilitation, social rehabilitation, psychological rehabilitation, vocational rehabilitation and medical rehabilitation, as well as cooperation in rehabilitation.
Prospective Applicants
People with working experience in the following institutions and occupations are welcomed.
Institutions and facilities
Various welfare facilities, consultation and assistance agenciesVarious medical institutions, various training organizations for rehabilitation workers Special schools, special classrooms at elementary/junior high schools Vocational centers for persons with disabilities, private companies hiring persons with disabilities Welfare offices, employment security offices, child consultation offices and other administrative agencies
Occupations
Medical field: physical therapist, occupational therapist, speech therapist, nurse, health nurse, psychiatric social worker, etc. Welfare field: social welfare worker, various types of counselors, social worker, care worker, care manager, etc. Vocational field: vocational counselor for persons with disabilities, various types of vocational counselors and instructors, etc. Educational field: teachers at special schools, teachers assigned to special classrooms at elementary/junior high schools, etc. Psychology field: psychologists, various types of psychological examiners, psychotherapists, etc.
Doctoral Program in Rehabilitation Science at Tokyo campus, the first of its kind in Japan, prepares highly qualified scientist-practitioners, researchers, and educators to solve diverse life career problems with scientific methods and evidence-based practice while maximizing interdisciplinary and international collaborative teamwork. It typically takes 3 years of part-time study to earn a Ph.D. degree in Rehabilitation Science.Since Ph.D. students are expected to function as global researchers, they are involved in cutting-edge international research collaboration projects with major universities in the United States, Australia, Europe and Asia. Faculty members, with rich experiences teaching working professional graduate students, are ready to give them not only constructive academic advice, but also advice on future career development upon their graduation.As part of the University of Tsukuba's commitment to realize every student's full potential, the program assists students to plan their doctoral studies, meeting their personal and professional needs flexibly and effectively.